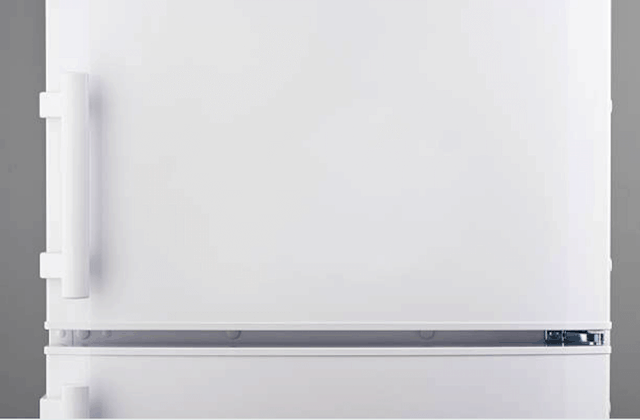 CALL TODAY:
(760) 239-0832
The centerpiece and most important appliance in your kitchen is the refrigerator. That is where you keep your dairy, produce, and meat cold and preserved before you cook. When you have a broken refrigerator food melts and thaws and can spoil. When your refrigerator breaks down, close the door to preserve the cold inside and call a repair service before you need to throw good food away! You need an appliance repair service that will come out the same day repair a refrigerator or freezer (learn more).
If you live in Hesperia you are in luck! Hesperia Appliance Repair Brothers provides same day service to repair any and all refrigerator problems on the first appointment. We work efficiently to make sure your freezer or refrigerator is working right away and so none of your food spoils.
REFRIGERATOR PROBLEMS
LOUD/CONSTANT NOISES
More often than not, the reason we are called to fix a refrigerator is a loud noise. When your refrigerator makes noises, call us. Otherwise, the part causing the loud noise will break and you will have a very quiet refrigerator that is not working at all! The common reasons for refrigerator noises are a broken condenser fan motor or damaged evaporator fan motor. When you call us, try to say where the noise is coming from as this will us make sure to bring the right parts. We repair these issues on all major refrigerator brands.
WATER LEAKS
Our certified appliance repairmen routinely deal with refrigerator leaks. A broken water inlet valve can cause leaks. Otherwise, if the door does not close properly due to a broken door latch, bad gasket, or damaged hinges, you will get condensation and leaks. We routinely carry the parts needed to fix leaks on all major refrigerator brands when we go out on service calls.
WON'T START
Temperature control malfunctions and a broken compressor overload relay are both common reasons for your refrigerator not starting or running. We can fix these problems on the spot with a same-day service call. However, make sure the appliance is plugged in and that the circuit breaker has not tripped before calling for help.
ICE MAKER WON'T MAKE ICE
Call us if your ice maker is not making ice or if the ice cubes have a disagreeable smell. Usually, there is a problem with temperature control in the freezer but you may also have a broken water inlet valve or damaged water fill tube. Smelly ice cubes happen when the ice maker works too slowly. We will fix the problem the same day you call and on a single service call.
FRIDGE TOO COLD/TOO WARM
Running too warm and running too cold are both refrigerator problems that you need to fix. When the refrigerator is too warm, there is often a broken air inlet damper. When the refrigerator runs too cold the problem is with the thermistor or with the temperature control. Freezers that run too cold have the same issues. We routinely repair all major brands and models of freezers and refrigerators with temperature problems on a single same-day repair call.
BROKEN WATER DISPENSER
When the water dispenser on your refrigerator does not work, the water inlet valve is damaged or dispenser actuators are not working correctly. This is an uncommon refrigerator repair but something that we can fix on the spot. We carry the parts and the tools for repairing water dispensers on major brands including GE, Whirlpool, Sub-Zero, Kenmore, Sears, and other. Call us for same-day service.
DOOR LATCH/BULB PROBLEMS
When your refrigerator door does not close properly you will have condensation inside the appliance and leaks. Also, your electric bill will go up as your refrigerator works harder to stay cool. We are happy to come out on a same-day service call to fix hinges, seals, latches, and gaskets so that your refrigerator door works correctly and you can quit mopping up the floor every morning! And, when we are fixing things we will repair or replace that burned out lightbulb too!